PGBS is a trusted and one of the top typesetting companies in India providing Arabic typesetting services. We are equipped with a precise understanding of the Arabic writing system and technical expertise to typeset Arabic documents and get them print-ready or publish-ready.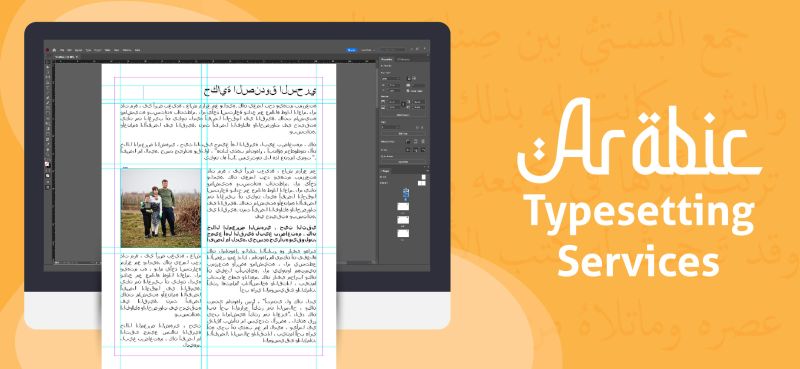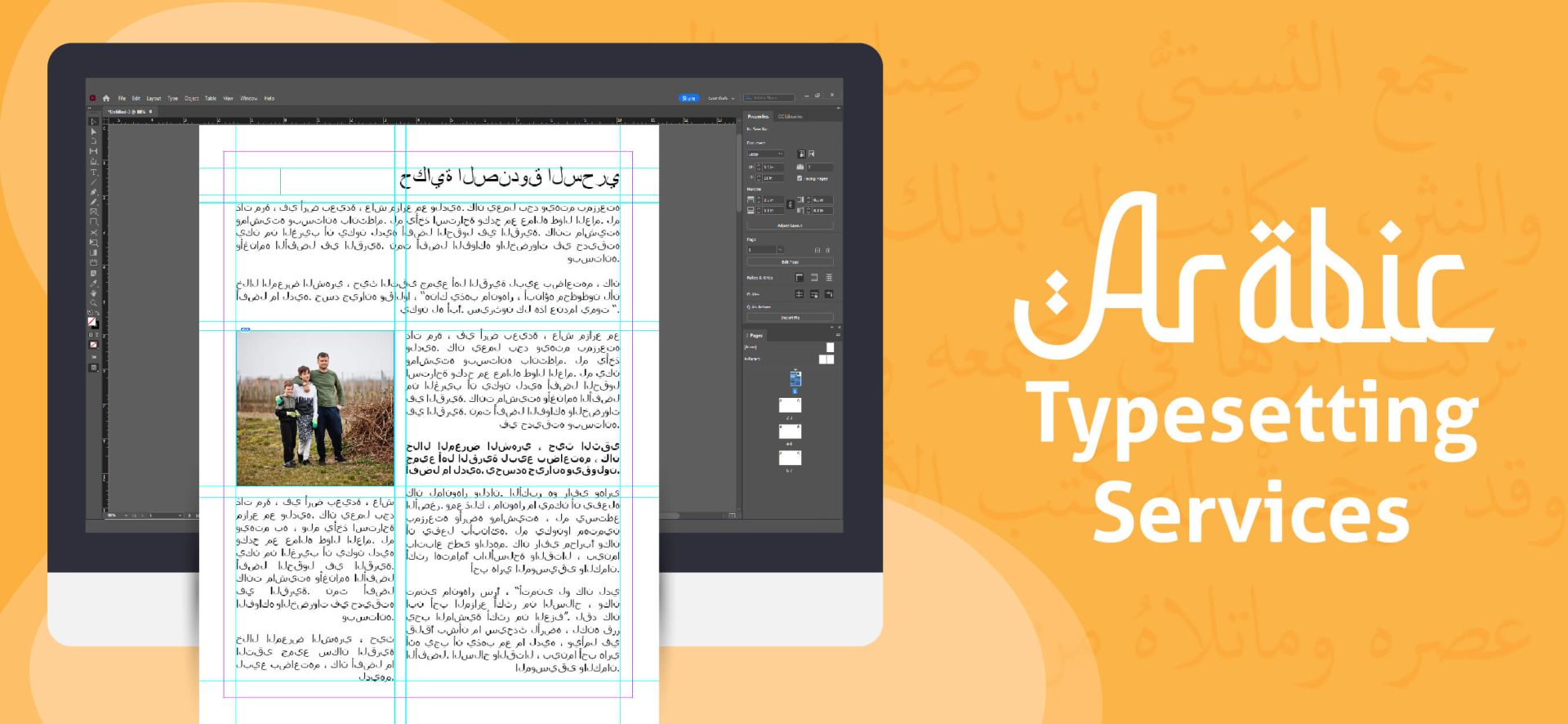 So, whether you want to typeset a book or only a single page, PGBS can offer the needed help. With a team of experienced typesetters on board, we can handle even the most complex projects for worldwide clients.
What do our Arabic Typesetting Services include?
Cover Design

To make your Arabic manuscripts look outstanding and eye-catchy to your target audience, we can produce beautiful cover designs.

Text Formatting

Our Arabic typesetters can analyze the typography and ensure that the book layout is properly formatted to enhance readability and meet the publication guidelines.

Layout Design

Since the language is read from right to left, we ensure that we create an Arabic page layout design that reflects this directionality.

Inclusion of Picture or Illustration

We can perfectly localize illustrations, photos, and other elements in your Arabic documents using advanced typesetting software.

Editing

Our Arabic editors and proofreaders scrutinize your documents for any sort of errors and skillfully remove them to produce error-free files.
Besides, we are familiar with all the nuances required for typesetting Arabic fonts. Since each font is unique and has its own history, we choose the one that is best suited to your documents. We also ensure that the chosen Arabic typesetting font does not impact your document's originality and that it meets the style requirements to impress your readers.
Types of files that we can typeset at PGBS
We are experienced to typeset a variety of manuscripts in Arabic such as:
Books
Brochures
Business cards
Catalogs and leaflets
Product data sheets
Manuals
Newsletters
Posters
Packaging labels
Digital books or eBooks
User manuals and more.
If you want to take a look at our Arabic typesetting samples, contact us. We'll be happy to share the samples with you.
Why choose our Arabic typesetting services?
At PGBS, we assure you that working with us will be a stress-free experience. As one of the top providers of typesetting services, we always aim to deliver accurate and polished results irrespective of the complexity of your manuscript.
Besides, there are a few other reasons why you should outsource your Arabic typesetting project to us. They are:
High-Quality Outcomes

Our team has extensive industry knowledge and can produce professionally typeset documents. Besides, quality is of top-most priority to us. That's why we have a team of dedicated quality analysts who would recheck your Arabic files before the final delivery.

Deadline Commitment

A project manager will be assigned to oversee your project from the beginning till the final delivery and will ensure that it is delivered within the committed deadline. Besides, we'll also try to deliver your projects within the shortest possible turnaround.

Competitive Rates

Our typesetting price list is competitive. We are also flexible and can customize the pricing according to your project. Besides, we can process both bulk and standalone projects with ease. At PGBS, we always make sure that you get the best ROI.

24/7 Availability

If you've any doubt regarding our services or your project, feel free to write to us. We are available 24/7 for you, so you can reach us at your preferred time. Our customer support team will be glad to resolve your queries.

Data Confidentiality

Your data is 100% safe with us. We strictly abide by the security protocols such as NDA (Non-Disclosure Agreement) or GDPR (General Data Privacy Regulations). Under no circumstances, we would disclose your information without your permission.

File Delivery

The deliverables will be mostly available in the form of print-ready PDF files or outlined text. If required, we can also provide Arabic ePUB files.
Outsource Arabic Typesetting Services to PGBS
Being a reputed Arabic typesetting company, we make sure that your projects are given the best attention. All the typesetting work is carried out by our in-house experts. The typesetters hired by us for the job are either native Arabic speakers or they have profound knowledge of the Arabic languages. This ensures accuracy of the message that you want to deliver.
Notably, Arabic is not the only language that we provide typesetting support in. If you need typesetting in any other language, we also provide multilingual typesetting services. Our in-house team can typeset your manuscript in over 100 languages.
We take pride in delivering the best quality Arabic typesetting services in the fastest turnaround time. So, if you do have a requirement, learn how we can handle it by reaching us for a free quote today!
Contact Us
Get the most out of your Arabic typesetting project by choosing PGBS as your outsourcing partner. We assure you that you'll get the best of the services.
Contact Us