If you are looking for a reliable animation company, India is the right place and we are among the best people. India is highly cost-efficient and services offered are of international standards. Workforce is exceptionally skilled, knowledgeable and highly fluent in English language. Moreover, there are high-tech well-equipped animation studios. All these together justify the increased favouritism of India among prospects. Many big brands prefer outsourcing animation projects to India.
PGBS has grown as one of the leading studios in India offering supreme quality animation services. Logo, portraits, banners, caricatures, videos, product demos, 2D and 3D animation, medical animation and story boards are some of the main provisions.  Let it be animation for a website, movie, demo, presentation or application, we can meet your expectations impeccably by precisely catering to your exact requirements.
Animation services from PGBS
We have worked for a wide array of industries and different categories of customers. Our experts understand your requirements completely and communicate the message intended with absolute elegance. When optimally mix art, animation design and sound to captivate readers and grab their attention immediately.
We create images or 2D characters by making use of the computer enabled procedures that are mere adaption of traditional techniques. Firstly 2D vector or bitmap graphics are created post which they are animated.  To ensure best outputs, we use proven techniques like onion skinning, interpolated rotoscoping, morphing and tweening etc. Our services in 2D computer graphics are benefited by movies, simulations and animated logos, games, e-learning, product demos and website banners etc.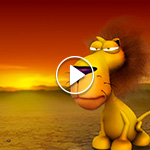 First of figures are created using polygons which are then brought to life using digital armatures. Our experts can add life into images and 3D characters for presentations, demos, websites, programs and movies etc. Our 3D design company excels in motion capture, morph targeted, cel-shaped as well as skeletal animation. Some of the other offerings include mechanical animation, medical animation and more. Check our 3D animation production process.
Flash animation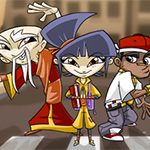 Besides 2D and 3D, we also create appealing and creative flash animations. In contrast to videos, these type of computer graphics work well on low bandwidth. They are therefore ideal for interactive animations for website and also for other comparable multimedia. Flash animation services provision is one of the core areas in which we specialize. Animations crafted by us reflect great production value as be strategically integrate drawing based on vector and art based on raster to come up with a polished and clean graphic appearance.
Animated videos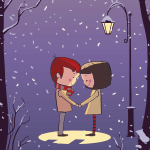 These are used mainly for product demos and business presentations. Animated videos can work wonders when it comes to capturing the attention of audience and explaining subject to them in an enthralling manner.  PGBS offers innovative video animation services for enterprises, start-ups, educators and also for advertising and marketing professionals for helping them in perfectly boosting their product, services and brand. Animated videos are more powerful these days owing to the popularity of social media.
Scribe Animations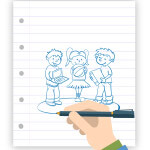 Scribe animations are also popularly known as whiteboard animations, these are particularly ideal for training courses, online marketing videos and explainer videos. These animations are versatile and effective as they are captured by illustrator during creating his/her artwork. Our artists have worked with global clients and our white board panel artwork is cost effective with short development time
Animated storyboards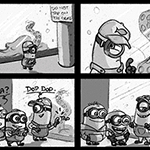 With our storyboards, you can save hundreds of dollars that would have been wasted otherwise in production processes. Now you can forecast the sequence of films that actually has to be shot. Cinematographers can immensely benefit as they can comprehend the way in which you want the shooting of concerned project to be done. Let it be loose-lined or photo realistic, we make available varying colour styles as well as B/W for illustrating. Our experts can help you in pre-visualizing an interactive video, motion graphics, motion picture or electronic game.
Animated illustrations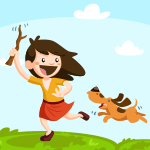 Also called Animated GIFs, they are lightweight and are highly useful to communicate your business advertisements or any creative ideas on a wide variety of platforms including social media. We here at PGBS create use Adobe Illustrator to create frame by frame illustrations post which they are exported to the file format you prefer. Being backed by our high-end animated illustration, communicating to your prospects is now a breeze.
Specialized animation service provision
We offer interactive animations for different specialized purposes among which the most important ones are
E-learning : Learning videos, CD/DVD-ROMs, CBT/WBT processes, games and charts.
Websites : Logos, images, animated banners, graphics and home page etc.
Companies : Prototype of machinery & medical equipment, flyover, walkthrough, presentation
Entertainment/ media : 2D and 3D computer graphics for movies, advertisements, television programs.
In addition to those mentioned above, our animation company is also adept in creating animated wallpapers and screensavers as well as shockwave games.
2D computer graphics process
We receive concept with scripts
We create storyboard and layout
We develop animatics
We do key frames, coloring and cleanup
Then flash rigging and animation is done
Final composting and voice over is done
Final render output is provided 
3D computer graphics process
Pre-production – We create story board, concept art and background layouts and designs
Production – We create assets with modeling, texturing, rigging and animation
Post production – We do VFX or special effects, voice over, compositing or video editing and provide rendered final output.
Animation software we use
We are well aware of the fact that regardless of the skills and efforts, without best infrastructure and latest technology, perfection can't be attained in 2D and 3d animation. We keep on upgrading by equipping ourselves continually with latest software programs. Few among the prominent software we use are: Adobe Photoshop, Adobe Illustrator, Adobe After Effects, Anim8or, Anime Studio, Autodesk Maya etc.
Discuss your animation project outsourcing requirements to us right now!
PGBS focuses on assuring high-quality affordable animation services. We know how crucial animation services prices are and hence have different packages in place. Our experts are well trained; they stay adhered to your guidelines and proceed swiftly but shrewdly to accomplish the task on time.
We are one of the best animation outsourcing companies. India houses a lot of professionals who excel in offering remarkable class of 2d animation services and 3d animation services. We have housed the best among them. Want to get assistance from experts in the industry? Let's associate.