Showcase your best with compelling magazines
Magazines are among the best medium to express the views and opinions of the company. The best ones are those that balance the content with the designs. An impressive layout, compelling graphics, good content, and related aspects make every business periodical worth the wait. Pro Global Business Solutions provides creative and effective page layout solutions at reasonable prices and has remained as one of the best outsourcing service providers in India for all similar services.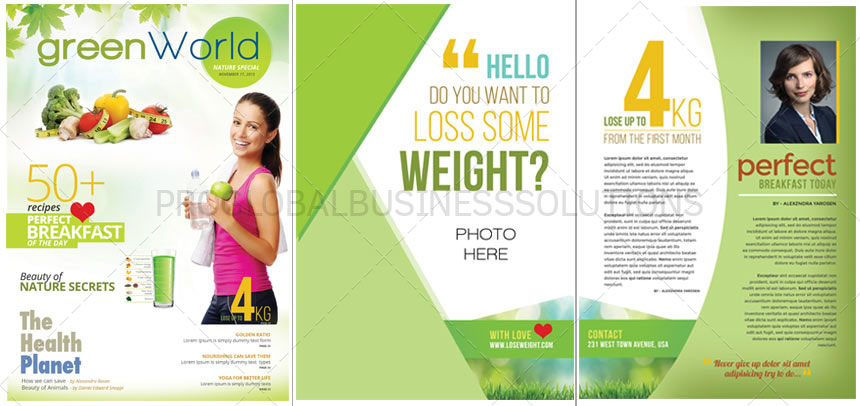 The benefits of having an effective magazine design
Hiring best content managers is just not enough; it is imperative to team them up with designers as well. A periodical is not a newspaper. It comes out bi-weekly or monthly and hence, should be a keepsake rather than read and discard one.
Magazines should be awaited before every release and this wait makes them worthy. Corporates should understand that these papers together create a reputation of the company, not just in the minds of employees but others associated as well.
Why use us for magazine layout design services?
There are obvious reasons why outsourcing to our company for graphic services will prove to be right decision. PGBS has experts with exceptional expertise who assist the clients who outsource to us and their team in designing perfectly and have been recognized for offering professional graphic services for years now.
Rather than working as an exclusive team, we work together with the clients helping them get the best out of each publication every month. Instead of choosing templates, we custom design every issue for the client who outsource to us in India using themes, graphics and other creative elements.
PGBS in India has been among the first choice of the clients for corporate magazine design services and business magazine design services. Credited with many publications, we have been liaising with different professionals from various verticals to offer the best for their company. Each work speaks volume about the quality and the efforts in crafting every corner be it with color combination, background or pictures, everything captures audience senses positively.
Our team ascertains the requirements of the client regarding content, graphic, budget and sales. This helps us decide finer nuances in the process before starting. We use advanced software like Indesign, Illustrator, Corel draw, Photoshop in our endeavor to provide visually appealing output.
Numerous service verticals we support in this niche include Entertainment, Lifestyle, Fashion, Stock, Real estate and Educational magazines etc.
We, your perfect offshoring partner, are here to make your publications worth reading, every time.