PGBS is a reputed provider of 360-degree video editing services. We at PGBS have helped numerous businesses across the globe with expert 360-degree video editing support, thereby allowing them to boost their brand's presence through active audience engagement.
We leverage the most advanced video editing technologies and deliver state-of-the-art video editing services meant to generate wow effects.
When you outsource video editing requirements to us, we ensure that we adhere to all your specifications and keep your brand's character in mind while performing video edits.
If you have a video editing requirement, we can address your needs while guaranteeing the highest quality standard.
Types of 360 Degree Video Editing We Provide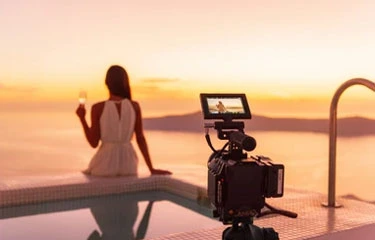 Personal Video Editing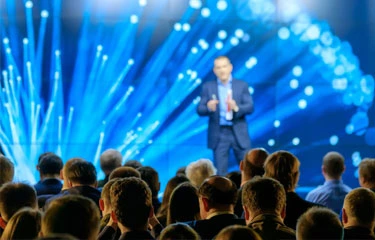 Event Video Editing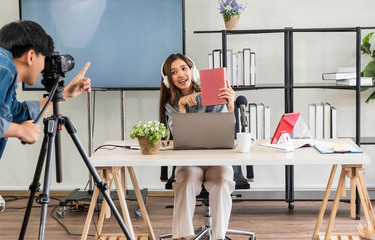 Product Commercials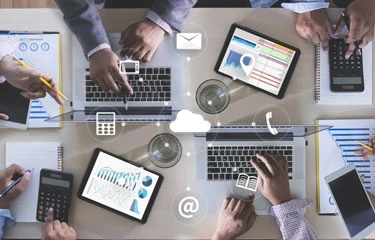 Branding Videos
Who Do We Serve?
We serve clients in different industries. If you belong to one of the following categories, we can help you with your project:
Video Editing Studio/ Agency

We are an expert video editing outsourcing services provider and can handle large-scale requirements. 

Videographer

We support videographers with 360 wedding video editing and editing other videos at the best prices.

Real Estate Professionals

We perform 360 real estate video editing, allowing real estate professionals to strengthen their marketing campaigns. 

Travel Bloggers

We can edit 360-degree vlogs, allowing professional bloggers to create a mark on their audience.

Event Management Companies

We perform 360 event video editing at the most competitive rates.

Businesses & eCommerce Ventures

We can edit branding videos and product commercials for businesses of diverse categories.

Educational & Professional Institutions

We can create campus videos of educational institutions to create a walkthrough.

Individuals

We have edited 360 personal videos to make memories last forever.
The 360 Degree Video Editing Service Portfolio at PGBS
We maintain a comprehensive service portfolio at PGBS, which allows us to handle diverse project requirements. Here are the key components of our service portfolio:
Basic Editing

We perform basic editing to instil a professional touch to your video. We would instil meaningful edits to your video while ensuring that we adhere to your specifications. We are experts in clip merging, clipping, sequencing, and format standardization.

Effects and Transitions

We can add effects and transitions to make your video appear more professional and impactful. We can add special effects, voice-overs, creative tilting, zooming, and 2D or 3D animations to produce wow effects.

Stabilization

Undesired shakes and unstable footages kill the charm of a video. Our editors are experts at video stabilizing and make the footage worthy of being watched.

Integration of Sound

Depending on the theme and the objective of the video, and the type of message you are looking to convey, we can add background music, dialogues, sounds, etc. We can also address background noise issues.

Addition of Subtitles

We can set appropriate timings while making subtitling easier, thereby allowing you to reach a global audience. Our qualified language translators would produce subtitles in your preferred language.
Why Choose PGBS for 360 Degree Video Editing?
Our video editing rates are based on the unique needs of our clients. We serve diverse types of clients from diverse industry sectors, and these are the reasons why you may want to do business with us:
Cost-Effective Video Editing
We provide excellent support in video post-production services. We provide transparent billing to our clients and base our prices on the skill level of our professionals, the quality of the source footage, the degree of edits needed, the length of the source, and the outcome.
Advanced Software
We use advanced software to deliver world-class outcomes. We always remain updated about the use of the latest video editing software and can deliver extraordinary results.
Sophisticated Infrastructure
We have deployed modern and scalable infrastructure, which has allowed us to fulfil large-scale requirements. If you have a large project, we can execute it successfully.
Experienced Video Editors
We have talented editors on board, and they are highly creative. They can use the right tools to perform various activities such as video stitching and 360-degree video production post-processing.
Personalized Outcomes
We deliver customized outcomes depending on the key requirements of our clients. We adopt a unique approach for every project, which allows us to meet our clients' needs.
Data Security
We follow a stringent data security approach that allows us to keep our client's confidential information secure. We have never suffered any data breach issues so far.
Quick Turnaround Time
We do our best to deliver outcomes within the shortest possible time, depending on the scope of your project. We have never missed any deadline and have always made our clients' happy with on-time deliveries.
PGBS is a renowned video editing company providing advanced 360 degree video services. We have expertise in handling diverse video editing services project and have a thorough knowledge of diverse cultures and domains.
Our 360-video editing service would help you achieve your project objectives. With our video editing services, you are perfectly positioned to make the right utilization of your investments. Call us for a quote.