If you are looking to outsource digital image retouching services to India, we would be apt choice. As leaders among photo retouching companies from India, we assure quick turnaround, bulk volume handling, affordable pricing and satisfaction to the fullest in each digital image editing assignment. Our team of experts accept inputs in JPG, GIF, PSD, TIFF or any other format and give you the output in the format of your choice.
Image retouching services
PGBS 's digital photo editing division is staffed by artists competent in photoshop and other image editing tools to carry out sophisticated modifications that can transform a simple digital image into an impressive, visually striking image. Regardless of the software and tools, it is ultimately the man and mind that creates; our resources here at the Indian outsourcing company are creative and professional.
Whether it is a simple correction of skin tone or removing blemishes to present a subject at his or her best or extended retouching to creatively enhance an image, you can give our Indian professionals at our outsourcing office a brief and leave it to us to instill our magic in image enhancement services.
Digital photo retouching and enhancement can work wonders for backgrounds, lighting, colors and tone, figure, shape, hair, adding highlights, changing skin texture, whitening teeth and hundreds of other possibilities our trained and experienced designers can visualize and realize for you. Click here to read few effective retouching techniques.
Who can benefit from PGBS's digital photo retouching services?
PGBS's digital photo retouching India based outsourcing services are available for amateurs, professionals, graphic artists, advertising agencies, corporate sector printing presses and many more.
Whether it is portrait photography, real estate, landscapes, architecture, eCommerce, fashion, consumer goods, etc . our experienced editors will deliver innovative and creatively inspired results. Know more in detail.
All you have to do is let us know the expected output and our creative artists will do the rest with their practiced mastery over digital image retouching services. Despite the work of brilliance, our rates or pricing is reasonable and affordable.
Our photo retouching services can be availed by photographers under varied categories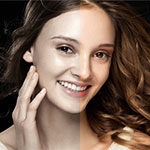 For retouching the skin and removal of appearance related pitfalls, you can rely on our portrait photo editing services. We carry out color correction, background removal or editing and everything needed to make the photograph improved and more graceful in all ways possible.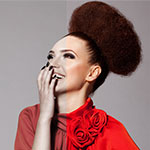 We are specialized in fashion snaps editing and refining. Our team can bring the best out from raw photos. People with us are extensively experienced in fashion pictures editing and know the most appropriate modifications to be done for coming up with apex quality retouched glamour snaps.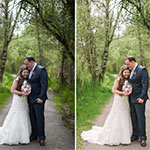 Wedding is a great event in anyone's life. Our company has a separate team for wedding photo betterment service provision. Experts with us carry out improvement of basic appearance, color correction, modifications of background and a lot more. We in fact do everything needed to make your wedding snaps look more appealing.
Baby skin photo retouching services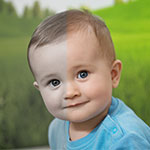 Working on baby snaps requires certain specific skillsets. Taking pictures of newborns is too popular nowadays and hence baby skin enhancement services are in high demand. We know operative techniques that can help snaps of your babies appear enticing. We have made hundreds of parents smile with our great quality services.
Food photo retouching services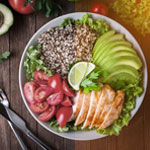 Food photography is a separate industry and with the increasing number of hotels and restaurants, marketing digitally and via print, refined images have become even more important today. The whole essence of cuisines needs to be reflected from captured images and our experts touch up the images to induce that feel.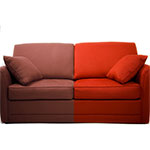 Every online store depends hugely on images for their success. Whatever be the product is, unless best images represent them, they fail to grab eyeballs and attract sales. We have a squad of professionals skilled in all sorts of eCommerce image retouching including jewelry, apparel, furniture and automobile picture improvement.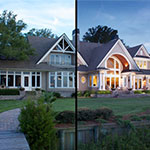 Unnecessary elements in a real estate snap can make the whole image look worse. Editing real estate snaps is tiring and it consumes a lot of time. We work on skies, backgrounds, colors, interiors, perspectives, lighting and every aspect needed to make the property more saleable via its photo.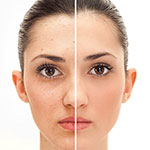 Headshot retouching from our team can be a great boon for studios, artists, musicians and actors etc. We execute sophisticated digital retouching processes to improve the portraits of all categories of prospects. Our professionals assure that nothing is overdone and images look natural with unique features of concerned person highlighted in positive light.
Outsource Photoshop retouching services to India – Why Choose PGBS?
Apart from the technical perfection and mastery of tools, which is a given, PGBS offers something more the intangible creativity of our master manipulators that makes a world of difference to the final result absolutely flawless.
Request for free sample and as a premier Indian outsourcing company we guarantee you will switch over to us for outsourcing all your digital photography retouching services, forever!