Typically, Indian contact centers are fortified with great infrastructure, qualified customer support executives, sophisticated technologies, advanced tools and best security solutions. The areas of expertise spans to the entire dimensions of client support that include multi-channel support through email, chat, voice, SMS and much more, both for outbound as well as inbound customer service.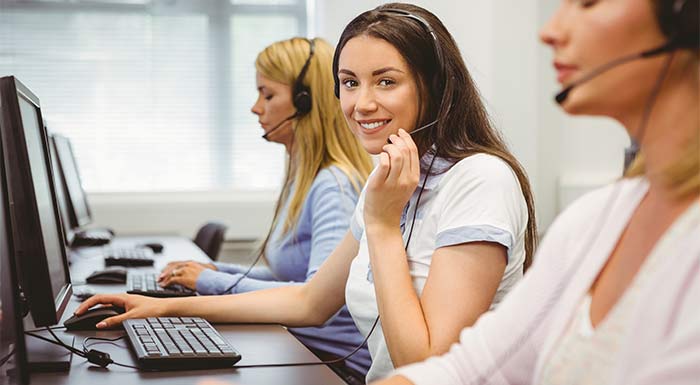 Call center services that Indian companies offer should be of top notch quality. They must be available to assist 24/7 and every second with equal level of commitment. Professionals should be well qualified and they must be minimum college-educated. Also the companies should assure a motivating environment that stimulates high performance through teamwork, intellects and innovation.
Comprehensive and varied types of training programs must be conducted to continually enhance the skillsets of agents. This also inspires the employees to work harder and passionately as they too feel valued and being cared of. Smart companies never hesitate to invest in training programs as they know the investment will definitely return to them, may be slowly but surely as more excellence will be exhibited by regularly trained employees. This will obviously bring more customers, retain existing customers and increase revenue in the long run.
Best technology is imperative. A company should equip its call center professionals with best equipment from reputed names in the industry like COMPAQ, CISCO and AVAYA etc. Load balancing, fail over and redundancy features etc. assure complete reliability. Adherence to architecture of open standard nature and features enabling expansion facilitates seamless and smooth growth without any hitches to the ongoing operations.
Proper disaster recovery methods must be in place. Backups must be ensured for complete technological infrastructures- servers, storage systems, processors and everything. Also a company must have a team of expert employees solely for quality assurance.
PGBS is an Indian company that has gained appreciations worldwide owing to its immaculate provisions in the domain of inbound call center services. The team behind this venture got incepted only after years of thought process and when the vision materialized, it was a revolutionary inception.
Ever since PGBS started, it has continuously redefined the standards of customer services. Continuous chase of perfection and unflinching adherence to business ethicsis what separates the company from rest of inbound call center companies. Request a quote now and see the positive difference this association can avail to your business.