Outsourcing technical help-desk is no longer looked upon as a short-term cost-cutting tool, in fact now the focus is shifting to long-term competitive gain. By providing effective online support services, PGBS drastically reduces costs of operation while driving for new revenues, improving process efficiency and optimizing the use of resources. With our outsourcing technical support services in India you have the flexibility to concentrate on your core businesses.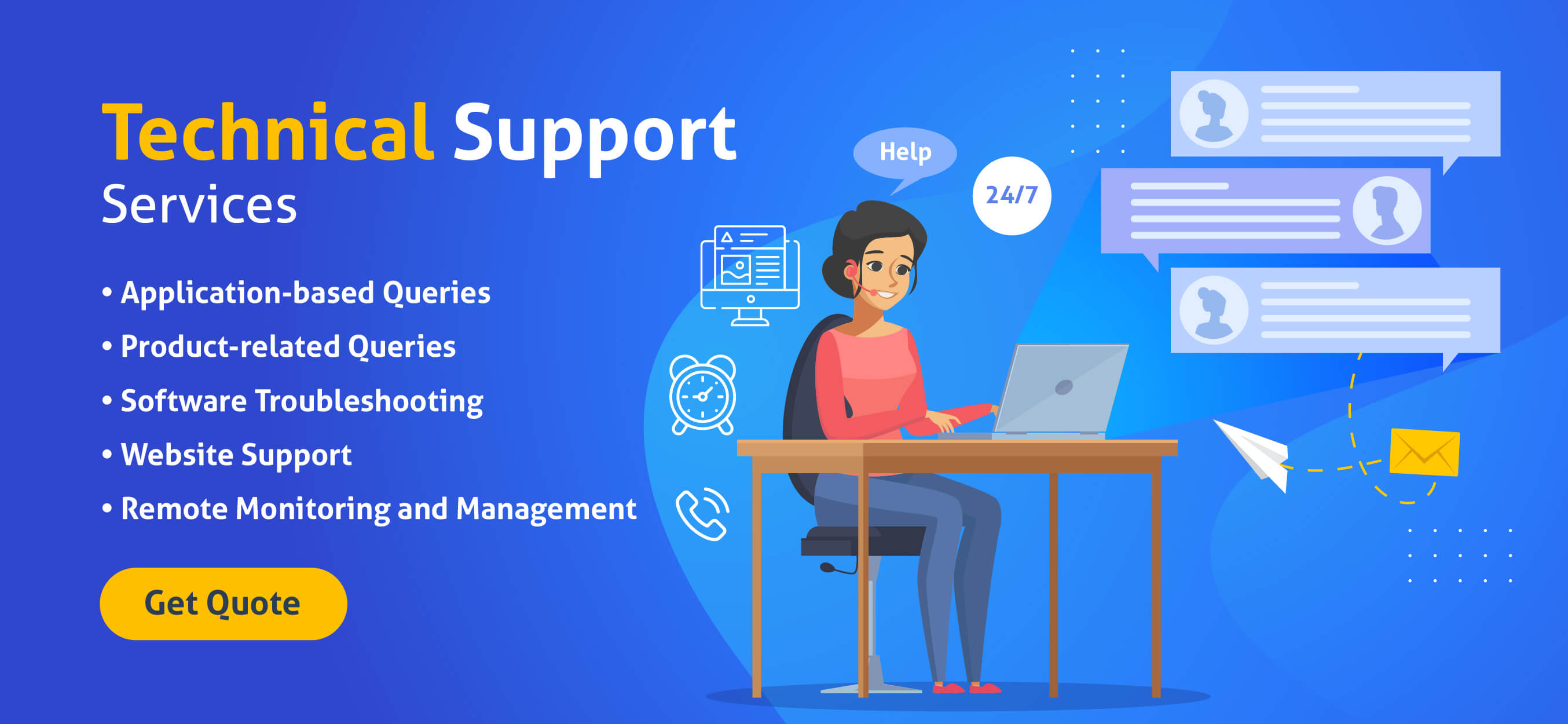 Online technical support services
PGBS in India upgrades and provides your customers with end-to-end technical solutions keeping pace with the ever-changing technology without having a negative impact on the quality of service. We focus on customer care post-sale service. All our hired resources are highly skilled, experienced and certified to provide technical support. They will work for you 24x7x365 and give accurate solutions. We provide daily status report from day one which helps organizations to stay ahead in a highly competitive business environment thus being the most reliable outsourcing partner for you in India.
Phone support
Our techies at contact center are well versed with latest technologies. Any call coming in for query initially determines the resolution required. This is immediately identified and sorted out. We, an expert call center service provider in India capable of offering flawless help-desk solutions on the phone as our process understanding and the receiving communication signals are crystal clear. Immediate tips and solutions for any problems are shared with the customers without wasting their time. We make sure the customer query is resolved as soon as possible. If the query is intense and time consuming then return troubleshooting tips are resent on the phone.
Our staff in the call center regularly maintains the troubleshooting tips for customers. At frequent intervals customers are also emailed latest updates.
Remote computer dial in assistance
If for some reason, phone customer care system does not resolve your problem then we have the ability to remotely access the customer's system. Here the help can be provided through both voice & non voice methods by our staff.
Web based issue tracking
Here the customer can submit their technical query into the database. This way they can have a record of actions taken in order to resolve the issue. Our CRM provides for real time updating of data and of queries which come in. All the tickets are maintained & updated regularly & backed up as historical data. We do everything possible to assure that, our outsourcing company in India never makes any client repent.
We provide solutions across various levels including
Application based queries
Product related queries
Software troubleshooting
Website support
Remote monitoring and management
Support for installation
Industries we serve include banking, retail, finance, education, software, ISP's and more.