To help you do well in this increasingly competitive environment PGBS is always available for assistance. If you are interested in saving your valuable time and money, then outsourcing your BPO services to India is the best bet.
PGBS, in India has emerged as a productive location to offshore contact center services primarily because of its intrinsic strengths. We are located in India, the hub of IT & ITES. We have skilled Indian professionals who can provide you with efficient support at good cost. Our call center in India utilizes the best of technology, software and infrastructure.
You can outsource contact center needs to us and get access to quality provisions on a 24×7 basis. Several business giants have been able to minimize costs and enhance operating efficiencies through us. Outsourcing your requirements to a company like us can help you better handle the business realities. PGBS has a highly advanced satellite-based telecommunication network helping in high-speed transfer of voice and data from all over the world.
We utilize Computer Telephony Integration and Interactive Voice Response systems. Outsource your inbound and outbound calls here and they will be handled by our well trained staffs located in India. We provide dedicated offshore assistance and help you stay connected with your customers round the clock.We help you to leverage our skilled resources and existing infrastructure.
An estimate says that you save anything from 30% to 60% by outsourcing your answering service requirements. Outsourcing requirements to us helps you not only to substantially improve the profit margins but also to concentrate on your core business and become more productive by our multi channel customer support solutions. We act as your best Indian outsourcing partner that puts your customer needs first.
What are the different types of call center services we provide
Inbound Customer Support Services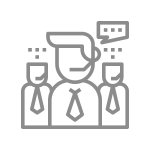 Whether it is a technical concern or an inquiry regarding a new promotional offer you are providing, our experts can deal with your customers perfectly. We can attend calls and respond professionally in regard of event scheduling, claims processing, ticketing, order taking or anything. Our company uses some effective tools for monitoring the quality of inbound call center services which help us to continually improve.
Outbound Customer Support Services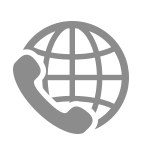 We can initiate calls on the behalf of your business and fetch you great results. Making calls to prospects needs mastery over many things and we have over years garnered all the needed qualities. Main activities included in our offerings as a part of outbound call center services are telemarketing, fund-raising calls, conducting surveys, updating of contact lists and verifications etc.
Technical Support Services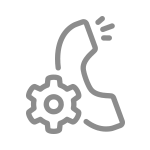 We offer complete technical support solutions. No matter how intricate the queries or concerns are, we are equipped with trained professionals engineering who can alleviate your doubts and guide you properly in no time. Staying updated about most advanced technologies, we have different techniques in place for ensuring seamless support to customers.
Disaster Recovery Solutions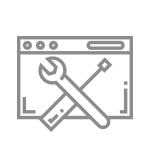 Recovering your business from disasters takes time and hence it is imperative to have right plans in place to be in safe zone. Our strategic disaster recovery services are committed towards ensuring your business continuity in case if any unforeseen unfortunate disaster struck. We optimally implement preventive, detective and corrective measures as a part of our services.
Email & Chat Support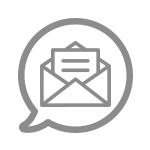 When solutions are to be detailed or when client stays busy, the best solution is email support as things can be explained elaborately along with needed attachments, links or self-help guides. Also busy people can read the mail as and when they get time. Chat support is helpful in converting visitors into customers instantaneously. Our team for email and chat support are properly planned and well trained to offer best support for customers.
Virtual  Personal Assistant Service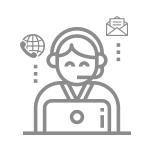 Virtual assistance service is yet another provision from PGBS and this avails you an extension of your own workforce just at a different location. This saves you from the hassles and investments involved in recruitment and training of new staffs. The services of VAs are not confined just to call managements but they can also be sought for accounting and bookkeeping, appointment scheduling, social media management, market research, event planning and a lot more.
Multilingual Customer Support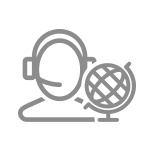 Speaking in customer's language has two main benefits: they feel valued and you appear more professional. We have well trained experts proficient in varied global languages. Only native speakers are hired in our multilingual call center, so that they can connect well with the targets. The languages we cover are English, French, Spanish, Dutch, Hungarian, Polish, Czech Portuguese, Swedish, Italian, Turkish, Hindi, Chinese, Arabic, Japanese, Korean and a lot more.
CATI Research Services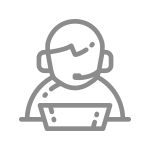 We are specialized in conducting CATI market research solutions and getting maximum reliable and productive details. Rather than staying blindly adhered to the script given, our experience enables us to go other way round but professionally to make sure that the market research interview ends up as constructive.  We offer you everything related starting right from designing of questionnaire to feedback collection.
Industries we support include
Telecommunication
Automotive
Food
Travel
Finance
Education
Utilities
Healthcare and more.
Reliable call center service provider in India – PGBS
We know that only satisfied customers ensure enduring business. We have helped hundreds of businesses to gain a foothold in their own niches through our exceptional call center services. Our call center outsourcing services have always enjoyed appreciation and you may read about the same in customer testimonials section. Every project had been a learning experience for us and we have compiled some case studies for your perusal to have an understanding regarding how things work with us. We maintain transparency and keep our customers comfortable with our cost effective customer care support services.
Benefits of call center outsourcing to PGBS
Cost reduction
Increased bottom-lines of profit
Save on resources
Access to specialized skills
Quality execution delivery in remarkable time
Multilingual Executives
Reliable customer support
Advanced call monitoring system
Uninterrupted call recording technology
24*7 phone answering services
Dedicated agents for custom call center projects
We provide comprehensive 24/7 contact center solutions to global clientele ranging from large and small businesses across USA, UK, Australia, Middle East, Africa and more.
We are a leading call center services vendor in India to whom you can confidently outsource your requirements and get a attractive proposal at cost effective pricing.